Publié par
Sakat
dans
English articles
, tags:
Association
,
Cerutti nicolas
,
cinéma
,
court-métrage
,
director
,
movies
,
Réalisateur
,
Sakat
,
Sakatland
,
shortfilm
,
Valais
Version française : 

A word from Sakat:
My name is Nicolas Cérutti but I'm also used to being called 'Sakat' or '李笑' (depending on the country). I was born a little few after the Chernobyl disaster (which could explain a lot of things..) and I'm from Valais.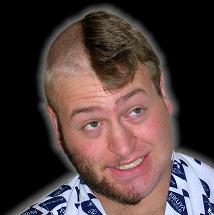 I got my Swiss Federal Maturity (high school diploma) at the Lycée-Collège de la Planta in Physics/Mathematics in 2007. After a few months at University of Geneva in English and Japanese, I decided to stop and take a  short way to what I was interested in : studying film abroad.  First, I worked during 6 months in Alcan Rio Tinto to afford a language school in Tokyo.

After one year and a half of language class at ISI Tokyo,  I studied promotional video and commercials in FC Tokyo. Class were given in Japanese. Currently I'm keeping on my studies in Beijing China. A new language to learn which isn't easy. However that is what I'm looking for: a cultural and lingustic challenge. From September 2012 I'm studying a Bachelor of Cinematography at the Film Academy of Beijing.


Nevertheless I did not wait to begin my training to discover video and its world:

Equipment:

– Canon XL2: Main videocamera used with Sakatland.

– Panasonic DVX100A: Used in class and several projects.

– Sony Z7J: Used in several projects.

– Canon Kiss X2 (450D) + Sigma 18-200 OS & Sigma 50mm F1.4: Camera I generally use for my reportages.

Software:


– Adobe Premiere Pro: Advanced knowledge


– After Effect Pro: Good knowledge

– Photoshop Pro: Advanced knowledge

Recently I have been mainly using Adobe Creative Suite Production 5. That licence includes also several softwares as Encore, Soundbooth and Illustrator, which I am also learning to use. I used to work with Finaly Cut, Sony Vegas and other softwares.


I have been keeping updating the website of Sakatland for 10 years. I have therefore acquired some knowledge in webmastering. As technologies such as bandwidth or video format have evolved, I have experimented several compression types to distribute the video of the association with the best quality in the most convenient way.


Despotic founding President of Sakatland, I am always curious about discovering and learning. In my journey in Asia, I've been written articles and documentaries with pictures on my blog about Japan, China and various subjects.

But what is Sakatland?
Sakatland is an non-profit association from the center of the Valais which aims at bringing together differences skills in order to direct short films.
Both the presentation file or the status are available in format .pdf (readable with Adobe Reader) : File and Status of Sakatland. However, both are in French.
When I founded Sakatland with the support of several friends the goal was simply to have fun making videos. However, with time, that small hobby became a true passion for me. And now I would like to make my profession out of it. I thus quite understand if the friends with whom I have been realizing videos do not want to invest as much as me. I can only thank them for all the days they have spent with me to make the videos of Sakatland because we cannot do much alone.
Sakatland is thus in a transition period between that time 'for fun' and now where the goal is to make something as professional as possible.
You can contact me at sakat@sakatland.com or write an e-mail that will never be read at useless@sakatland.com.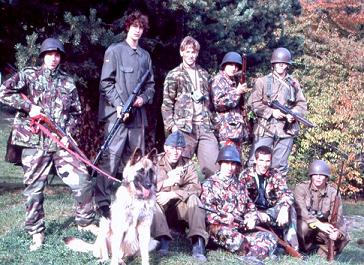 Shooting of Sakat of Defeat 2
Picture: Pierre-Louis Cérutti
Advanced knowledge